Hi everybody! It's Tuesday, I don't work, and I am being super lazy on the couch right now. I did already shower and get ready though. And it's only 09:30 am where I'm at. So I haven't been completely lazy. While I was curling my hair today, I kinda had the idea of sharing some of my favorite health and beauty products with you guys. I have literally tried a million different things, and these are all products I swear by. I'm going to share my top favorite things from each of the following: skincare, hair, makeup, and health/wellness.  If you have been on the hunt for something in one of those areas, I hope your find something here! These are all tried & true. Have the greatest day ever, yall.
Skincare
I never had problems with my skin in high school, but once I hit 24, BAM. Acne. Dry skin. Oily skin. No matter what I did. I never go to bed with makeup, I wash it every morning and every night. Drink tons of water. I even tried wearing zero makeup. While those things did help, these three products below were total game-changers for my skin. Yes, all skin is different and what works for me might not work for you, but these skincare products below are seriously incredible. The reviews speak for themselves.
Probiotic Cleanser – I have always had problems with adult acne and this is the one and only cleanser that I feel has dramatically improved my skin. All skins are obviously very different, but if you haven't found an everyday cleanser you like, I highly suggest giving this one a try. It is only $28 and will last you over 6 months washing morning and night.
Honey Drop Lightweight Moisturizer – By Farmacy Beauty. I love this moisturizer because of how lightweight it feels on my skin. It also smells really good. And hydrates without making me feel "oily" which is something that is really important to me! It's also paraben free. Formaldehyde free. Cruelty free.  & No synthetic fragrances. Code: FARMACY15 gets you a discount 🙂
Vitamin C Clay Mask – Another Farmacy Beauty favorite. I'm obsessed with this mask. I use it twice a week and it literally makes my skin feel so good and look so bright! If you don't know about vitamin c for your skin, I swear by it. It's anti-aging, aids in production of collagen (hello firmer skin), and can help with pigmentation issues. Looove love love. Code: FARMACY15 gets you a discount!
No7 Total Renewal Micro-Dermabrasion – This. Exfoliator. Seriously the greatest. I use this twice a week to remove those dead skin cells & help with "fine lines" aka my smile lines. It's obviously no botox (I'm scared to get botox), but for $17, I have actually noticed a complete difference in my skin with consistent use of this over the last 6 months. Read the reviews. The proof is in the pudding (I don't know how they came up with that saying).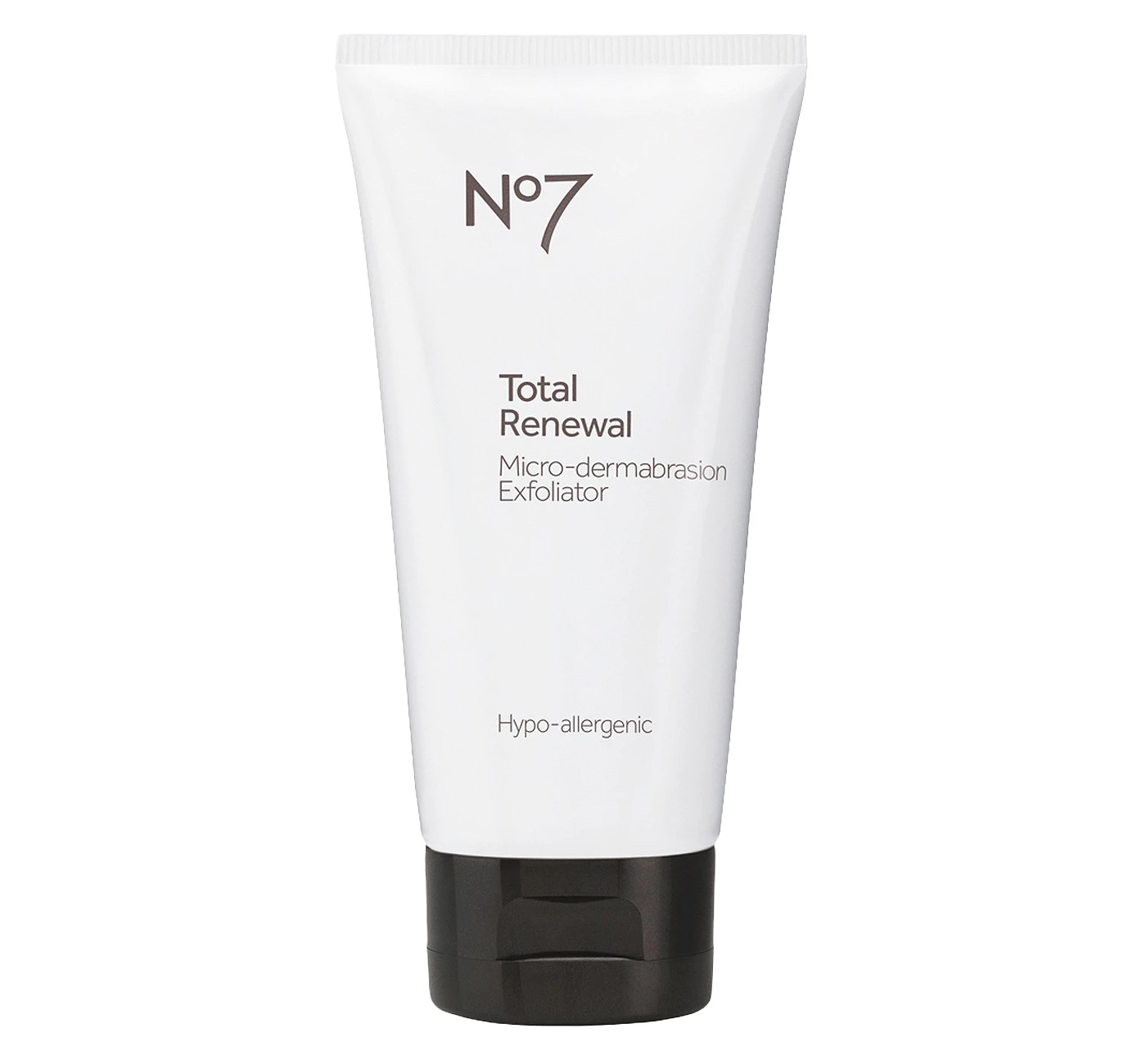 Hair
I have thick hair that takes forever to blowdry. So I only wash my hair about every 4 days because it's such a pain in the butt. These three products are seriously what allows me to only wash it every four days and have it still look good. Love them all. And none of them are expensive, which is the best part. In my opinion.
Best Ever Curling Iron – I love this one. It's only $29.99 & it doesn't fry your hair. I've been using it for maybe 3 years. It doesn't have the "clamp" and you just wrap your hair around it. I prefer to curl my hair without "clamping" it because it gives a beach curl kinda look and I feel like its better for my hair since there is only heat applied to one side.
Batiste Dry Shampoo – I swear by this. Seriously. I can usually go 4 days without washing my hair with this stuff. Which in the end, benefits my hair because I end up using less heat on it because I don't have to blowdry it and only touch up my curls.
TIGI Hair Spray – Another product I've been using for years. It holds my curls so well without make them feel super stiff. And it's on sale for half off!! $9.99. Yay!
Makeup
I generally only wear  foundation, a little powder, highlighter/blush, and mascara. I like to keep it simple and quick. Plus I don't really know how to put on eyeshadow that doesn't look like a three-year-old did it. So these are three things I use every day. And love. 100%.
Morphe Highlighter – Only $8. This is the greatest highlighter. Especially for the price. I had seen someone at work wearing it, bought it, and have been a littttttle obsessed ever since. It's subtle, but you really do look like you're glowing.
Perversion Mascara – Guys. I have no eyelashes. I just wasn't born with long lashes like some lucky gals. And I'm too cheap and lazy to get extensions. So I splurge a little on mascara. And this one is just freakin' amazing. I promise. Urban Decay did not disappoint when they made this. I hope they never discontinue it because my lashes (and me) will cry.
CC+ Foundation with SPF – I won't use any other foundation. This is seriously the bomb.com. It has SPF 50+ which protects your skin. It is infused with an anti-aging serum in it. And I swear it makes your skin look incredible. Even on those terrible breakout days (or weeks). Comes in so so so many colors and if you aren't sure, just read the reviews.
Health
I try my best to maintain a healthy lifestyle. Of course I sometimes eat pizza and wine for dinner. But, overall, I do keep it pretty healthy. Here are three of my favorite things I use regularly to supplement my overall health that I think are pretty great.
Vital Proteins Collagen Peptides – Love this stuff. It's unflavored and I add one scoop to either my morning coffee, smoothies, or oatmeal. As we age, our natural collagen decreases. This collagen supplement supports healthy hair, skin, nails, bone and joint health, digestion, muscle recovery, and more. I have mainly noticed a difference in my nails, hair, and skin.
Garden of Life Organic Protein + Greens – This is my favorite protein powder. I won't use any other one. This is such a quick and easy way to get your greens and protein in. One scoop has 100 calories, 20g of protein, <1g of natural sugars, 1.5 bil CFU probiotics (gut health yall), and 6 organic veggies. It's non-gmo verified, plant-based protein powder that tastes good. I add a scoop to almond milk and shake it up. Or I add a scoop to my overnight oats. Or if I wanna be fancy, I make a smoothie with it. Sometimes Costco also gets this in stock, so keep an eye out!
Thanks so much for reading! If you have any questions, leave them in the comments!